Paintures [Sketches in Paint]
acrylic & oil paint skins over armature
The Paintures evolved during a series in which I built three dimensional sculptures out of hundreds of layers of paint [Chromascapes 2007]. With the goal to strip paint from its substrate–the canvas, I was inspired by the expressive nature of paint as a medium, and the creative and make-do aesthetic of Folk and Outsider Art. The Paintures are created from paint skins and scrapings affixed to metal armatures. They are designed to look like abstract paintings that were scraped off a canvas and made into abstract figuratives. Just as I formally and conceptually scramble the arrangements of book components to create new narratives, future works in this series will continue to deconstruct the arrangement of paint, canvas, and armature. These hybrid sculptures reflect upon the history and narrative of materials and the opposing worlds of the abstract and figurative, and insider and outsider. [The majority of these sculptures are in the collection of Elizabeth Rice Grossman, HI]
see spot run
Acrylic paint & Conte Crayon over Armature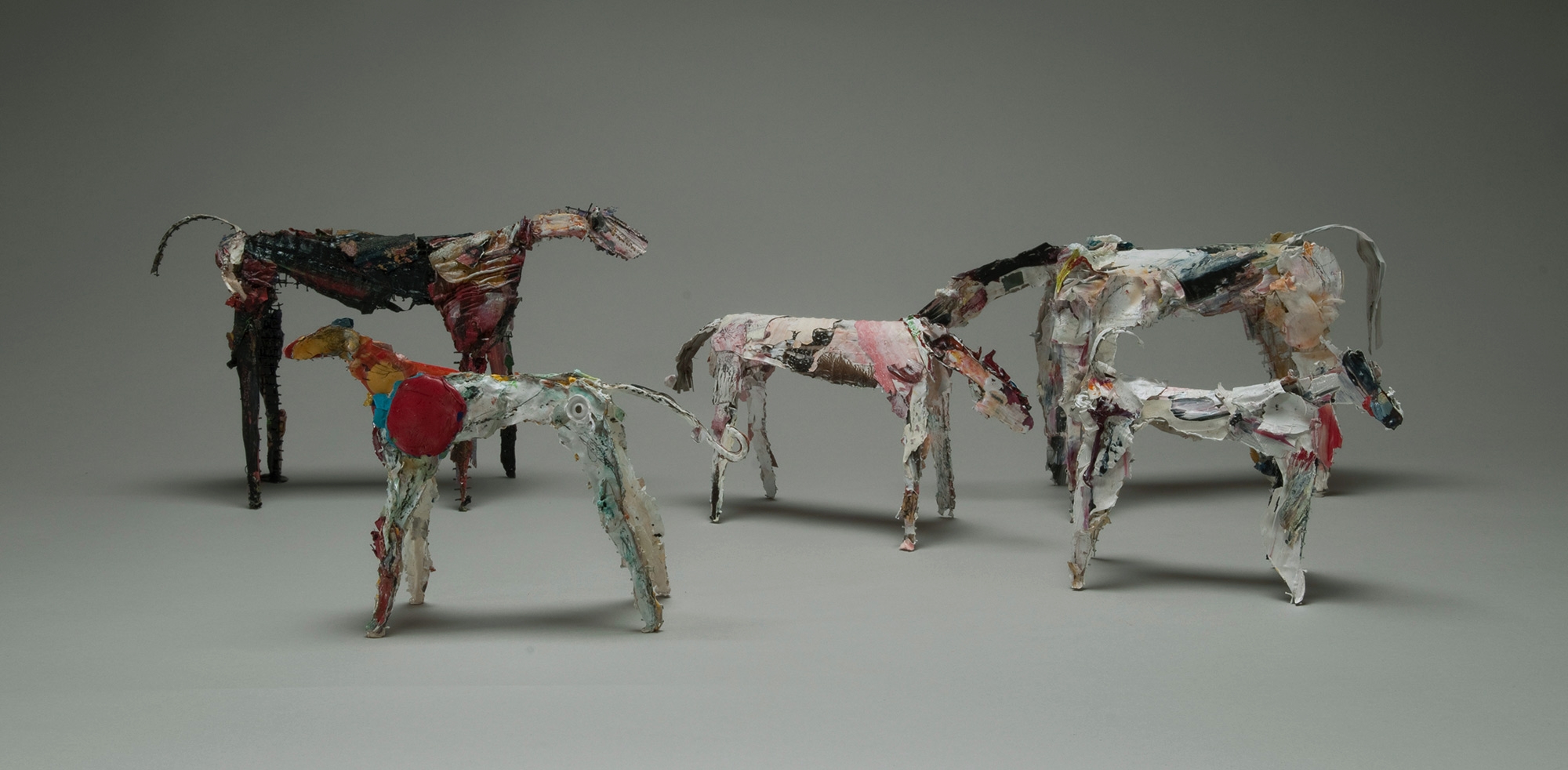 strata [Landscape Book]
Fired Painting Landscapes book. Created using unique, firing processes and materials at Penland School of Crafts Residency 2017
Islands [From the Atlas Series] 2007
Layered Acrylic Paint, Pins on Canvas
H25" x W25" x D2"
One of a series of three in the collection of Elizabeth Rice Grossman & Elite Pacific Construction, HI
Islands: Atlas Series 2007.
Carved Layered Paint 25" x 25" x2'"
Islands Detail [From the Atlas Series 2007]
Layered, carved Acrylic Paint, Pins on Canvas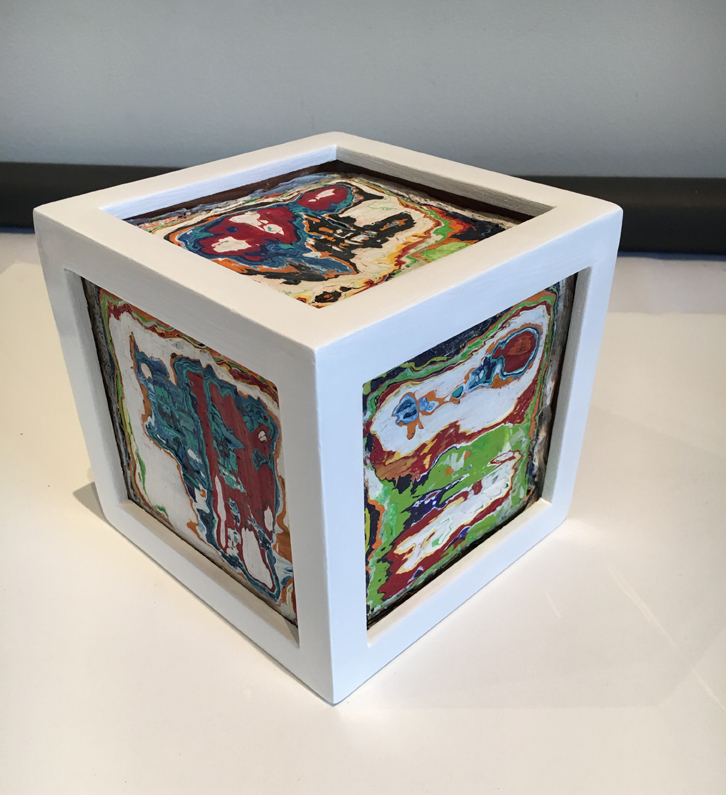 Cube 2007
Carved Paint, Framed
H5.5" x W5.5" x D5.5"
Exhibited for the first time as guest artist in UPCYCLED, in Hilo, HI, 2016.
[In personal collection of the artist]
In 2007 I was simultaneously working with the sculptural and expressive qualities of paint in built paint form sculptures, and sumi-e ink (in my book forms). Referencing page layering, and the earlier faded ink fore edges of my Volumes series, my ink and paint works invoked the meditative through the act of applying ink and obliterating meaning, or layering, building, and carving with paint. After my Epic series in which I extracted colours from the books in a fresco-like technique), I experimented with the sculptural qualities of paint; challenging conventional traditions in the medium and culminating in the works you see here and what happens when paint is removed from the substrate of the canvas.